Online Enneagram Emerson Certification Program
For those who would like to study the Enneagram in an engaging and supportive online environment, Enneagram Emersion also has an online track. Taught through interactive video conferencing, online break out discussions, and ongoing self-observation work and conversations with classmates, this online course is the next best thing to meeting in person.
Groups are small and personal, with 10-20 people. Participants will intimately come to know themselves on a deep level as well as one another.
Each session consists of 5 weekly calls along with online conversations, activities and group projects. The entire program consists of 8 sessions, taken as your schedule allows. If you wish, you'll be able to be certified in the final session. See more details about Certification.
Each session is $450 ($295 for under 30 or those with financial need). And a one-time material fee of $100.
Check the Events page for the next session dates.
Enneagram Emersion I
Session 1 – Introduction to the Enneagram
History and mission of the Enneagram
Three Centers of Intelligence: Mental, Emotional, Physical
Balancing and Integrating the Three Centers
Nine Types: Enneagram of Personality
Identifying Personal Roadblocks
Self Observation and Meditation
Session 2 – Deeper Enneagram Theory
Wings
Instincts
Dynamic Movements
Law of One, Three and Seven
Tritype
The Dynamics of Money
Session 3 – Understanding Type
Panel Day - in-depth narrative study of the Nine Types
Misidentifications of Types
Identifying Reactivity to Type
Session 4 – Enneagram of Essence
Enneaxam
Love and Sex
Enneagram of Essence
Passion and Virtues
Fixations and Holy Ideas
Process Enneagram and Map of Everything
Decision Making and Change Management
Enneagram Emersion II
Session 1 – Introduction to Levels of Consciousness
Levels of Consciousness
Debriefing Spiral Dynamics® Assessments
Personal Change Project
Session 2 – Advanced Levels of Consciousness
Debrief Personal Change Projects
Life Conditions
Transitions
Conditions for Change
Personality Types and Levels of Consciousness
Social Change Project
Session 3 – Integrating Enneagram and Levels of Consciousness
Debrief Social Change Project
How to Conduct Typing Interviews
Understanding Personal Filters
Applying the Enneagram and Levels of Consciousness
Consciousness and Manifestation
Consciousness and Abundance
Session 4 – Enneagram Certification
Typing Interviews
Question and Answer
Celebration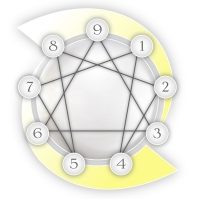 Learn More about the Nine Enneagram Types
The Enneagram shows nine ways of seeing and experiencing the world as well as the relationships between personality and psychological development.  It explains underlying motivations, as well as strengths and weaknesses in navigating life and relating to others.