Enneagram Instincts
The Enneagram teaches there are three main Instincts that are ingrained in all human beings, which are developed for survival purposes.  Different instincts are expressed depending on life circumstances. These instincts are: sexual, social, and self-preservation.  The sexual instinct involves relating with one other human being.  The social instinct encompasses group and community relating.  The self-preservation instinct is concerned with material resources for survival and comfort.  The Enneagram Type is manifested through the instincts in different ways.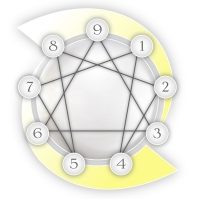 Learn More about the Nine Enneagram Types
The Enneagram shows nine ways of seeing and experiencing the world as well as the relationships between personality and psychological development.  It explains underlying motivations, as well as strengths and weaknesses in navigating life and relating to others.