.
Continuing Coaching Education/ Peer Supervision Group
This class is a continuation for graduates of Coaching with the Enneagram and Spiral Dynamics.
Beginning July 28th, 2023, 10am-12pm EST (monthly on Fridays). Join Deborah Ooten and Leighah B. Darcy to continue your journey with the School of Conscious Living.
This class is specific to individuals who have already graduated from and have been certified to coach using the enneagram and spiral dynamics. This is an advanced class for enneagram coaching in an engaging and supportive online environment.
Coaches, continue your education (stay fresh) and join us to engage in this peer supervision group and council. As a group we will continue to hone our skills as enneagram coaches.
Coaching is a process of empowerment and increasing personal influence over one's own life and experiences. Please be prepared to bring your coaching experiences to the table to share and gain feedback on specific areas needing improvement.
In this class, you will learn to guide the client to understand expanded awareness, adjusting focus, improving self-confidence, enhancing well-being and partnering with you, the coach. We will be defining coach and client relationships integrating the Enneagram and Spiral Dynamics.
Cost: $150 per session
Dates:
July 28
August 25
September 29
October 27
November 24
December 29
To register, contact Deborah Ooten using the registration form or call
513.621.3600. Scholarship and Payment Plans available; please contact us for details.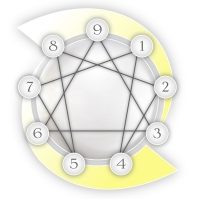 Learn More about the Nine Enneagram Types
The Enneagram shows nine ways of seeing and experiencing the world as well as the relationships between personality and psychological development.  It explains underlying motivations, as well as strengths and weaknesses in navigating life and relating to others.