2021 Enneagram Global Summit
Date(s): December 6-10, 2021
Time(s): All day
Teacher(s): Dr. Deborah Ooten & over 70 leading Enneagram experts
Complimentary!
Bring the wisdom of the Enneagram into action to transform yourself and our world
Dear CLC Community Member,
What if you had a roadmap for understanding who you are and what makes the people around you tick?
What if you could leverage the individual revelations of the Enneagram to help heal broken bonds between others?
How would it feel to move from a fixed point of view to an expansive orientation towards your personal, professional, and community life? 
The Enneagram contains many levels of wisdom. Understanding its potency in action can help you shift your center of gravity, and our collective consciousness, to address the multiple challenges — and opportunities for growth — of our time. 
As you prepare to leave this calendar year behind and meditate upon your intentions for the future, a precious space is opening that could be used to activate your deepest potential. Using the Enneagram, you can better comprehend your role in achieving greater peace, understanding, and collective cooperation. 
In the Enneagram Global Summit, you'll be given concrete tools for creating individual, relational, and social change. This high-level approach to applying the Enneagram will help you become more whole and present with yourself so you can become an agent of change.
You'll discover how to embody the consciousness of the Enneagram — a complex and beautiful system of nine pathways to self-understanding and self-actualization — to help move collective consciousness away from marginalization and bias. You can do the work of the Enneagram to reassess assumptions about race and age, for example, or gain inspiration from the ways it can be used to heal the soul of large institutions.
You can do more than embody the gifts of your type; you can heed a higher spiritual calling to help others embrace their true gifts alongside you.
Each Enneagram Global Summit session is a journey — exploring the wounds and growth edges of each type, and offering invitations for wholeness and integration as we embrace the qualities of all nine points of the Enneagram. You'll be led along a higher path that helps you move beyond "othering" mode, and toward healing personal and collective trauma.
The Enneagram Global Summit takes these ideas to a mastery level, with the largest assemblage of global Enneagram experts in the eight years we've been hosting these summits, across an array of types and areas of expertise. These experts will be offering evolved solutions for moving humanity away from polarization, and toward presence, wisdom, love, and empathy. 
Free Online Event
Enneagram Global Summit
December 6–10, 2021
I'm honored to be among nearly 70 of the world's top experts — including Robert Holden, Beatrice Chestnut, Police Chief Mike Alexander, Dr. Dan Siegel, Russ Hudson, Emeka Okorafor, Micky ScottBey Jones, Sandra Maitri, and many others — sharing the latest insights and applications to take your Enneagram knowledge even deeper.
I hope you'll join me for this special online gathering presented by The Shift Network. 
RSVP here for the Enneagram Global Summit — at no charge: https://shiftnetwork.infusionsoft.com/go/egs21ooten/ooten
Here's some of what our brilliant teachers will be sharing with you…
Dr. Dan Siegel applies an Interpersonal Neurobiology framework to view how temperament, attachment, and common personality patterns affect personal and collective integration and awareness.

Robert Holden guides you through 9 soul meditations — involving stories, poems, and spiritual guidance — for building loving relationships.

Beatrice Chestnut offers pathways for growth through integrating the shadow sides of the instinctual subtypes.

Sandra Maitri discusses the intersection of embodied psychological growth and spiritual awakening as part of a panel on the Enneagream state of the union.

 

Katherine Chernick Fauvre reveals growth paths for each Enneagram Instinctual Type, and why the root of your suffering is the key to your enlightenment.

Police Chief Mike Alexander shares how applying Enneagram principles to policing practices is healing officer and department behaviors that otherwise could lead to tragic consequences.
Explore with A.H. Almaas (Hameed Ali) how to increase your spiritual development by recognizing and addressing core fixations based on each key of the Enneagram.

 



Julia Foster and Suzanne Dion talk about how each Enneagram type expresses love and feels loved, along with specific ways to support the emotional healing and spiritual growth of your partner. 

Emeka Okorafor offers a pathway for spiritual growth based on balancing Enneagram Type 8's instinctual power mechanisms against the excess of the shadow side.

Over the course of two in-depth sessions, Russ Hudson and Jessica Dibb discuss the Enneagram in relation to inner and outer work.

Susan Olesek, Founder of the Enneagram Prison Project, takes us inside a prison to talk to and see how the incarcerated and staff are doing Enneagram work side-by-side.

Micky ScottBey Jones advocates for Enneagram for the People, making the power of Enneagram more widely available to all.

And much more!
RSVP here for the Enneagram Global Summit — at no charge: https://shiftnetwork.infusionsoft.com/go/egs21ooten/ooten
Some of the world's foremost Enneagram teachers will guide you to apply this profound tool to dramatically improve your interpersonal relationships and be empowered to make your unique contributions to the world. 
You'll be in good hands with seasoned summit host Jessica Dibb, the founder, spiritual director, and principal teacher at the Inspiration Consciousness School and Community. Jessica is dedicated to promoting personal, relational, and planetary wellness. 
Join us to take your path of growth to the next level — by deepening your understanding of the patterns driving you… and the other Enneagram types you interact with.
Warmly,
Deborah
P.S. With the Enneagram Global Summit, you'll experience five extended 90-minute sessions, one at the end of each day, focused on these timely topics:
Contributions of the Enneagram to Ending Othering

The Enneagram of, and for, Relationships

Doing Inner and Outer Work Together: Intergenerational Communication and Collaboration

How the Enneagram Can Help Heal Trauma

The Enneagram State of the Union: The Intersection of Embodied Spirituality and Psychology

RSVP here for the Enneagram Global Summit — at no charge: https://shiftnetwork.infusionsoft.com/go/egs21ooten/ooten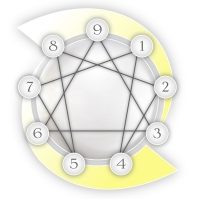 Learn More about the Nine Enneagram Types
The Enneagram shows nine ways of seeing and experiencing the world as well as the relationships between personality and psychological development.  It explains underlying motivations, as well as strengths and weaknesses in navigating life and relating to others.